Men's Artistic Gymnastics (MAG)
Try-out Required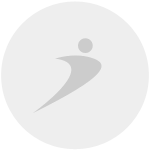 Men's artistic gymnastics combines dynamic power and flexibility to produce amazing feats of athleticism across six apparatuses including the vaulting table, pommel horse, floor, rings, parallel bars and horizontal (high) bar. At Campia Gymnastics, our nationally certified coaches build upon the fundamentals mastered in our Pre-Team Program to help competitive gymnasts progress through more advanced gymnastics skills.
Our Men's Artistic Gymnastics Program provides an excellent opportunity for young boys to channel their energy and fearlessness. Under the guidance of our expert coaching staff, competitive gymnasts will develop character, determination and problem-solving abilities at the highest level of gymnastics, in a safe, supportive and encouraging environment. At Campia, we prioritize a gymnast's mental and emotional wellness alongside the development of their competitive skills and conditioning.
Men's artistic gymnastics produces some of the most powerful, agile and creative athletes in the world.
Try-out required