Easter Camp
For Ages 5-12
IMPORTANT NOTE: Please read the Campia's COVID-19 Safety Plan and Campia's Recreational Policy Document prior to registering for camp.
Please ensure that your child's online profile is up-to-date with current medical conditions, allergies and both primary and emergency contact numbers. Should we need to reach you, these are the numbers we will use.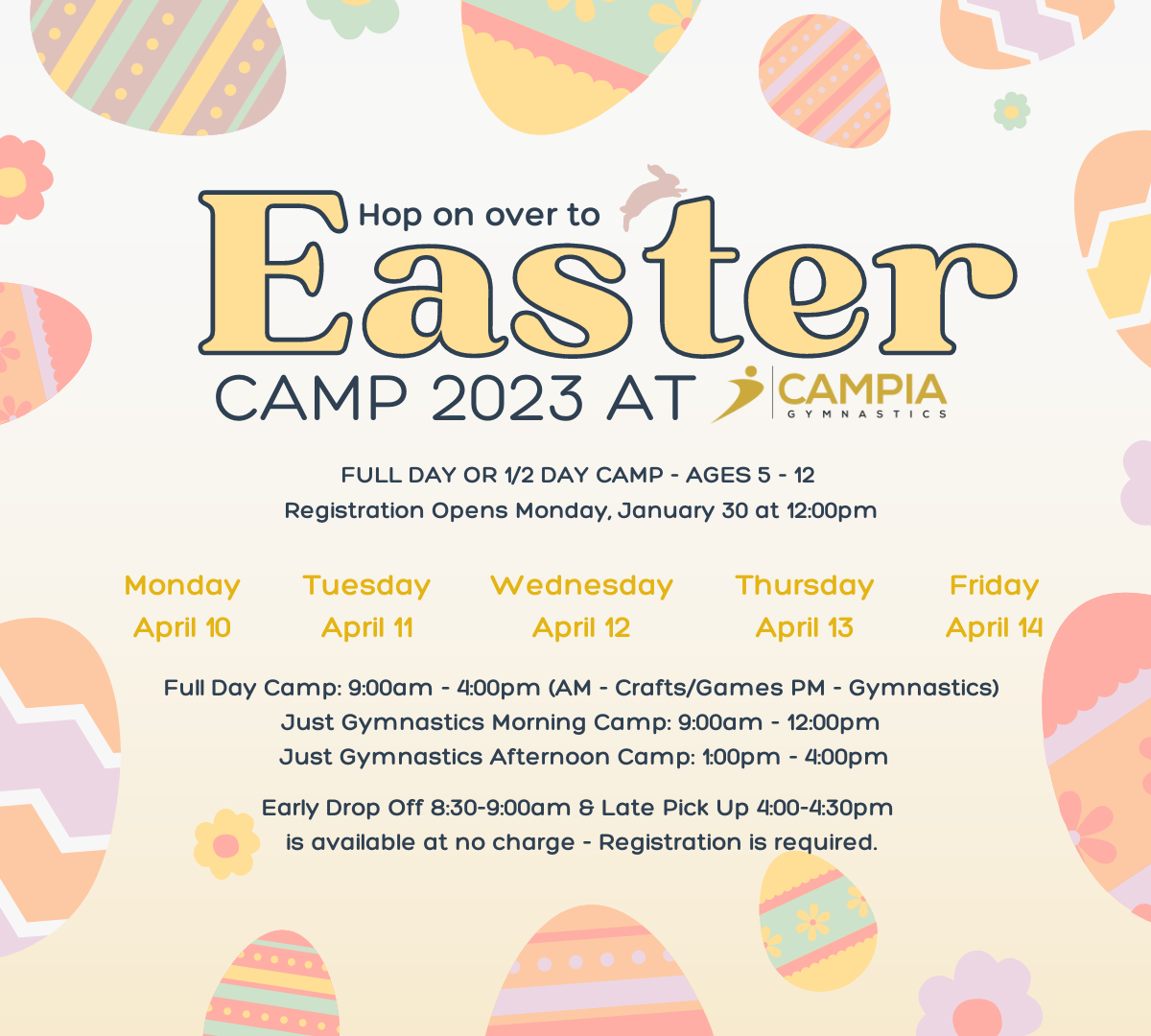 Full Day Camp - 9:00am-4:00pm, cost is $45/day
Just Gymnastics Morning Camp - 9:00am-12:00pm, cost is $30/day
Just Gymnastics Afternoon Camp - 1:00pm-4:00pm, cost is $30/day
Early Drop Off (8:30-9:00am) and Late Pick Up (4:00-4:30pm) is available at no extra charge, registration is required.
**New members will be charged a 2022-2023 Gymnastics Newfoundland & Labrador
Camp Registration Fee of $37.75 (applied to individual athletes).