Trampoline (TG)
Try-out Required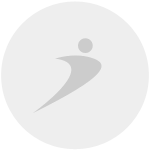 Trampoline combines strength, flexibility and precision to produce high-flying acrobatic routines. At Campia Gymnastics, our nationally certified coach builds upon the fundamentals learned in our Trampoline Pre-Team Program to help competitive trampoline gymnasts develop superior body awareness and master advanced trampoline skills.
This program is focused on developing a gymnast's trampoline skills and conditioning in an environment that prioritizes their mental and emotional wellness. Gymnasts in this program will develop character, determination and focus at the highest level of trampoline gymnastics, in a safe, supportive and encouraging environment.
Trampoline produces some of the most powerful, precise and acrobatic athletes in the world.
Try-out required