IMPORTANT NOTE: Please read the Campia's COVID-19 Safety Plan and Campia's Recreational Policy Document prior to registering for camp.
Please ensure that your child's online profile is up-to-date with current medical conditions, allergies and both primary and emergency contact numbers. Should we need to reach you, these are the numbers we will use.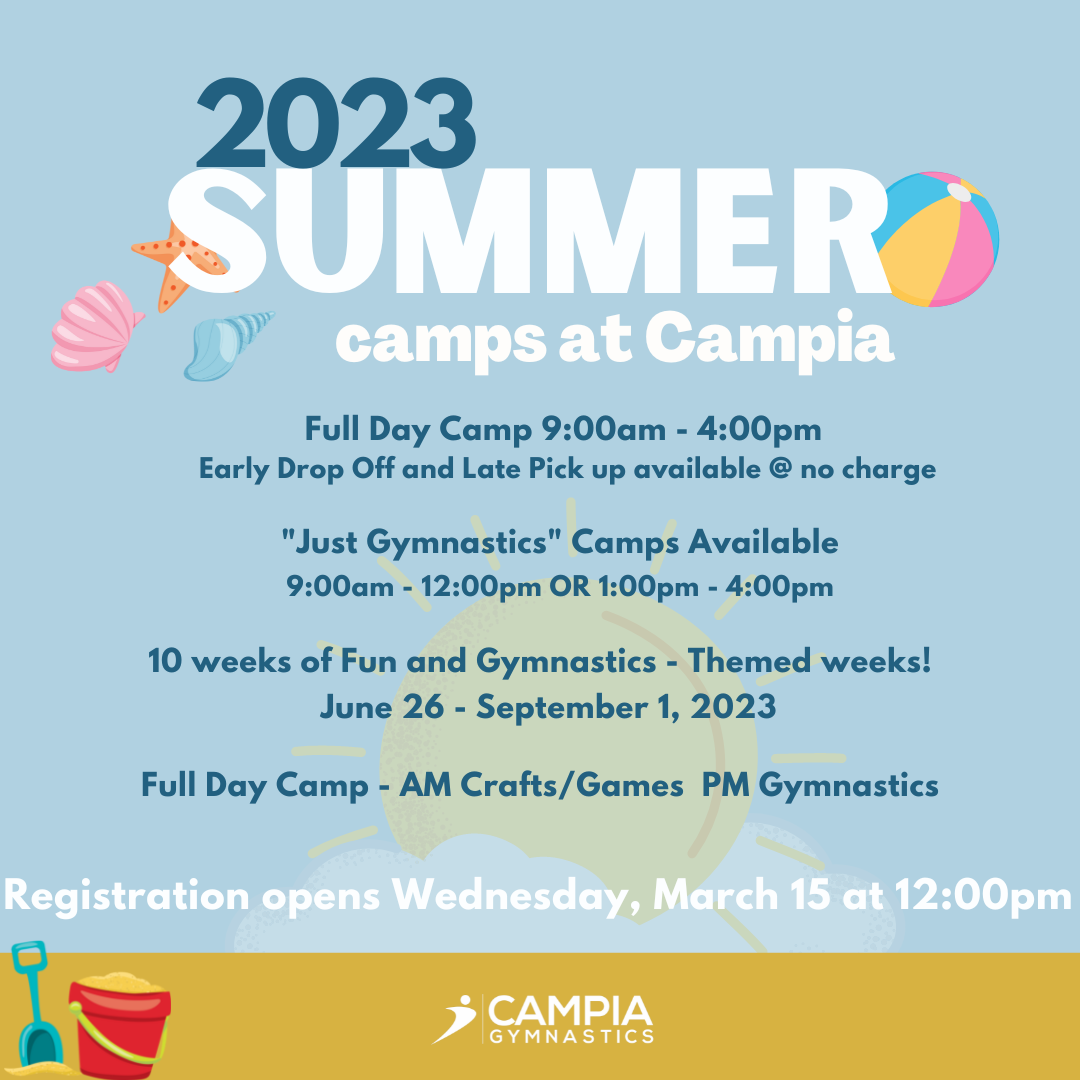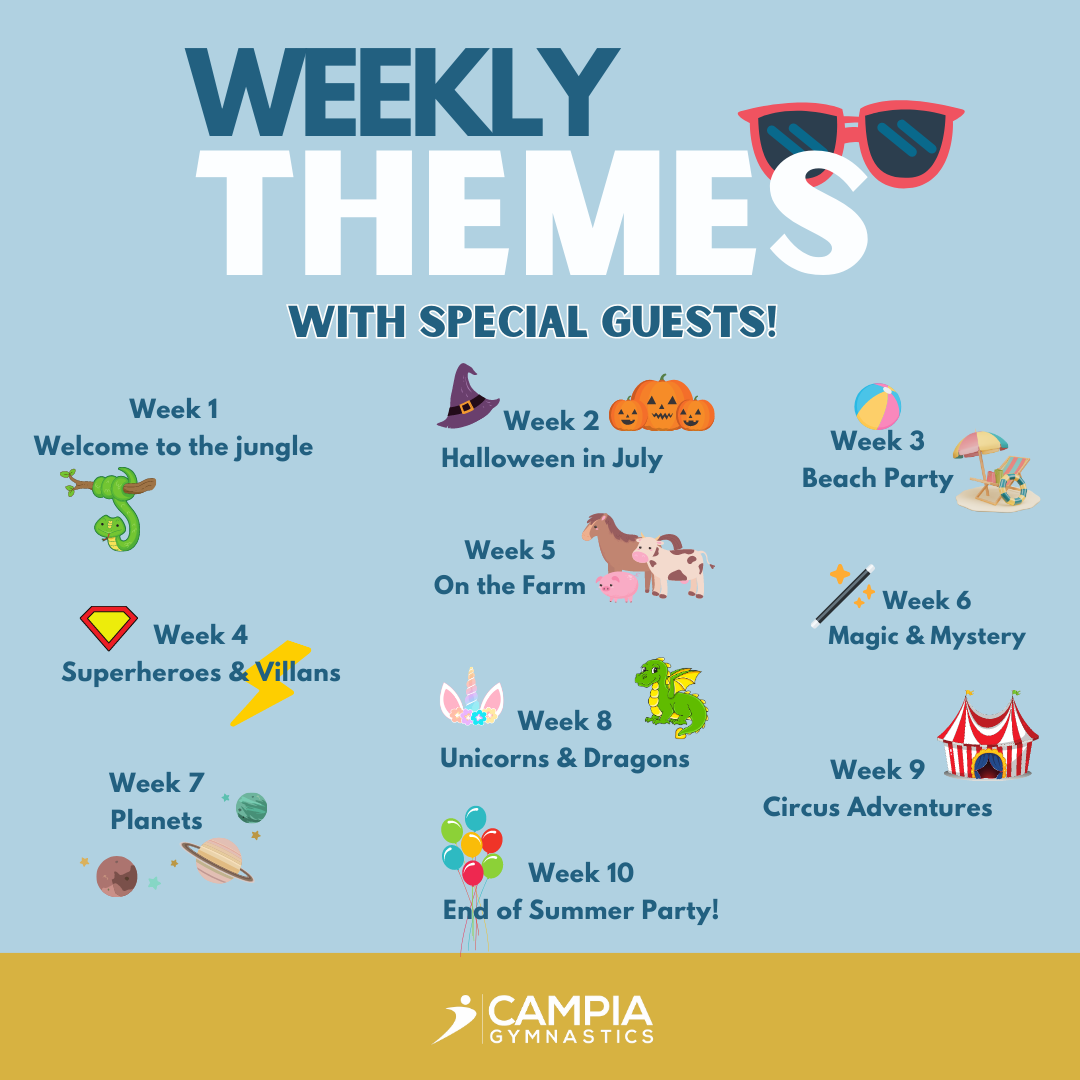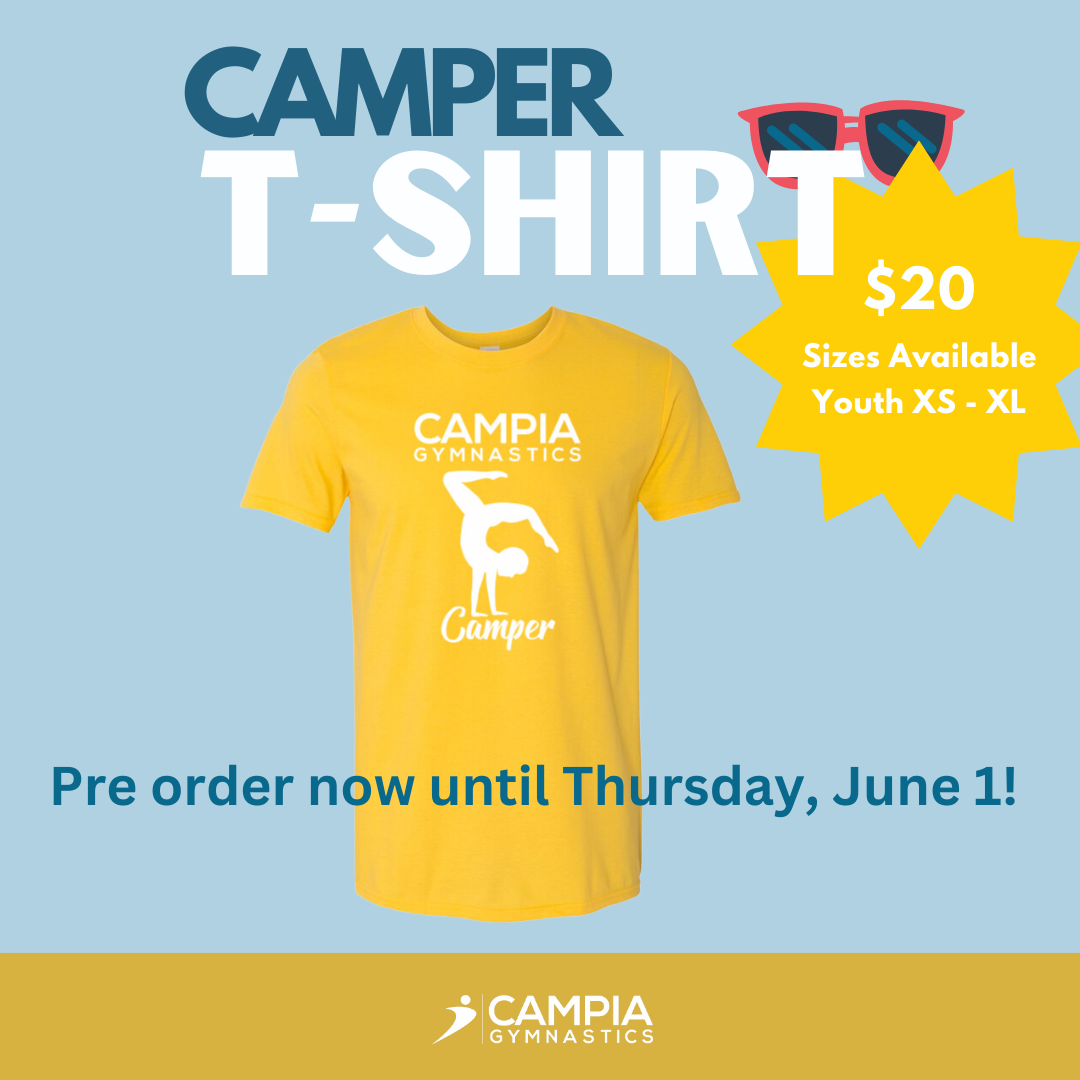 Click here to order your Summer Camp T-Shirt - limited supply available!
Summer Camp 2023 - WEEKLY THEMES WITH SPECIAL GUESTS!
Full Day Camp - 9:00am-4:00pm

(Early Drop off at 8:30am and/or

Late Pick up at 4:30pm -

Available at no charge, registration is required).
Just Gymnastics Morning Camp - 9:00am-12:00pm
Just Gymnastics Afternoon Camp - 1:00pm-4:00pm
Camp information will be sent out by email to registered campers for each week of summer camp. This email will be sent on the Thursday before your camp week starts.
There will be a charge for 2023-2024 Gymnastics Newfoundland & Labrador Camp Membership Fee of $31.75/per athlete at check-out. This membership fee is valid until June 30, 2024.
T

**to register for early drop off and/or late pick up you must be registered in camp for the selected week, please do not register for these options if you are waitlisted for camp on a selected week**